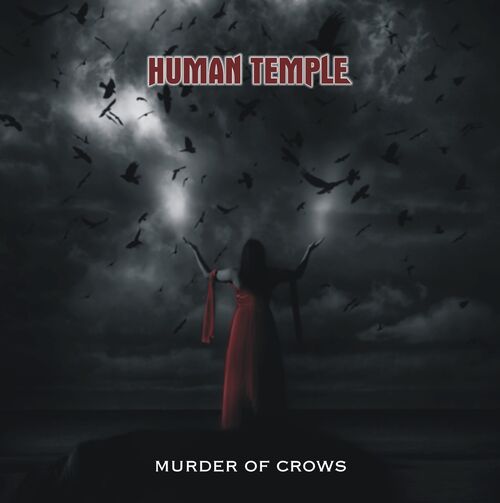 HUMAN TEMPLE em 2010 foi uma surpresa agradável, cheio de agradáveis melodias cativantes e atitude Hard Rock , banda que tem habilidades especiais e são especialistas em melódico Hard Rock. Murder of Crows é o título do HUMAN TEMPLE e o seu segundo trabalho. A banda vem da Finlândia e se observar mais de perto o seu logotipo definitivamente vais entender sobre o que é este álbum.
O grupo da terra dos lagos estabeleceu padrões elevados desde o início com o álbum anterior Insomnia; assim, toda a audição deste material é realmente agradável, energico, carregando o cheiro de verão e será repetido muitas vezes, com certeza. Murder of Crows contém dez faixas energéticas com ganchos melódicos e um sentimento puro; ingredientes que facilmente o lembram da era de ouro de enormes grupos como EUROPE e Dokken .
Desde o início do CD, Not My Fault pode colocá-lo de bom humor: o refrão inspirador é capaz de manter a sua mente por dias, assim como a seguinte Just One Night faz. Os vocais lembram-me algo entre Joe Lynn Turner e Joey Tempest, enquanto que os teclados são no meio do VAN HALEN e JOURNEY na estrutura musical, um fato que podes observar claramente em Lie . Acredito, porém, que o tomador de sopro do álbum é o que se seguiu Ghost Of You: uma música de puro AOR com um refrão forte e uma leitura absolutamente melódica que cumpre todas as expectativas para os fãs do género.
Murder of Crows tem todos os componentes para ser um álbum clássico na cena do melódico Hard Rock. Não deixe que os corvos na capa e assustem ...
Тemas:
01. Not My Fault
02. Empty Stages
03. Just One Night
04. Promised Land
05. Lie
06. Yours Cold Blooded
07. Ghost Of You
08. Emily
09. Secret
10. What About My Broken Heart
Banda:
Harri Kinnunen - Bass
Janne Hurme - Lead Vocals
Jori Tojander - Keyboards
Petri Ilvonen - Guitar
Petri Lehto – Drums